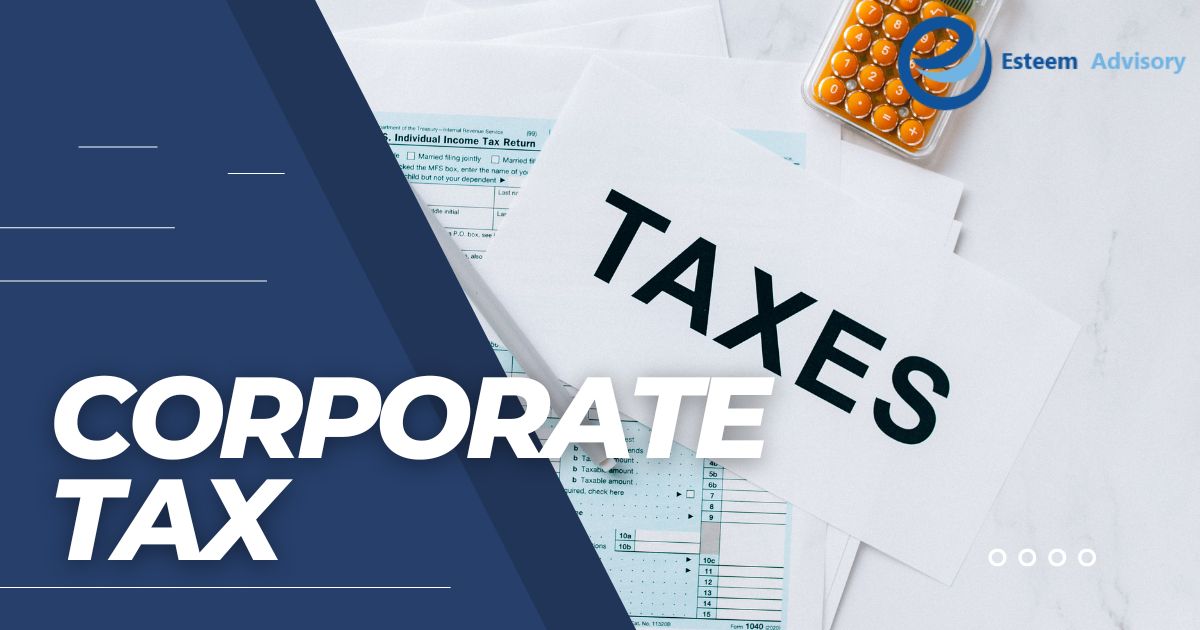 The Ministry of Finance has announced the introduction of a 9% federal corporate tax in the UAE on business profits with a threshold of AED 375,000. This update will become effective from the financial year beginning 1st June 2023.
The UAE corporate tax rate is amongst the most competitive in the world and the lowest in the GCC – where Bahrain now becomes the only country without a corporate tax regime.
We shall keep a close watch on the details which are yet to be released. For now, it has been made clear that the UAE corporate tax regime shall follow best global practices and most likely to be implemented with ease in compliance requirements.
The corporate tax will be payable on the profits of UAE businesses as reported in their financial statements prepared in accordance with internationally accepted accounting standards. There will be minimal exceptions and adjustments. This clearly means that financial statements must now be audited on time, without exception.
The extraction of natural resources, likely to remain subject to emirate-level corporate taxation, is to be the only business activity with tax exception, the announcement says. Exemptions, subject to some conditions, will also apply to entities operating in Free Zones.
With this introduction with conditions, concerns about the global minimum 15% income tax are also likely to be addressed. No withholding taxes will be imposed, and with the Foreign Tax credit in the UAE, there will be no payment of additional taxes to the extent of credit allowed.
The corporate tax in Dubai and across the UAE does not provide taxation on capital gains and dividends which will continue to boost the holding company structure. The new tax regime allows group tax registrations or taxability at a group level. Hence, inter-company losses shall be allowed in computing taxable profits.
Transfer pricing and documentation requirements will apply to UAE businesses in reference to the OECD Transfer Pricing Guidelines.
The UAE Ministry of Finance will issue more information on the UAE corporate tax 2023 update towards the middle of the year to help businesses get ready and be fully compliant.